How to get a great birthday cake delivered in Melbourne
The Best Birthday Cakes Delivered in Melbourne
A birthday without a cake is just another day.
Make anyone's birthday special with a delicious birthday cake that they will love.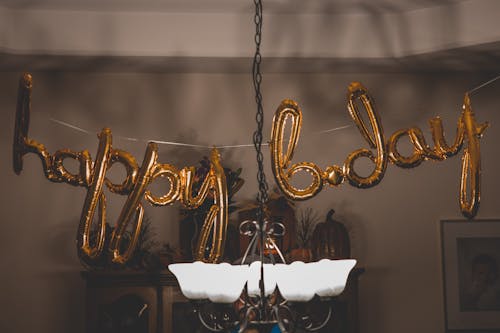 Now, not everyone can bake a really good cake, sorry but it's a fact. Those packet ones that you find at the supermarket are okay but they aren't anywhere good enough for a birthday. No amount of icing is going to cover your trail and the fact that you forgot the big day.
The answer is to get a deliciously delightful cake delivered to your door.
Yes, I said – delivered.
Making someone's day
Even a shy person can't fail to be flattered when a seriously superb birthday cake is waiting for them on their special day.
If the cake is super-delicious, then you're not only making someone's birthday, you're making everyone's day!
The chance to gather around and share a piece of cake is one of the simplest and most satisfying rituals and the better the cake, the better the occasion. The lovely touch is that the birthday girl or boy (woman or man) gets the credit for the great cake just because it's their birthday.
If you're the one ordering the cake, then the compliments are going to come your way. Remember, if the cake is a dud, then you're going to cop the flak.
This all means that getting the best birthday cakes delivery in Melbourne could make your day too.
A cut above the rest
There are some pretty cakes around and some pretty ordinary cakes as well.
Melbourne is home to some top bakeries and a few choice patisseries. There are also some discount franchise players out there too who make cakes that tick only the most basic of boxes.
Having something like a stock standard cheesecake with all sorts of fancy decorations or smothered to death in chocolate won't hide the fact that it's still just an ordinary cheesecake.
That's not going to be a great birthday, at least not a very memorable one.
A hassle-free Happy Birthday
Having a great cake is one thing, but having it delivered is the icing on that cake.
How do you get a quality birthday cakes delivery in Melbourne happening? It's harder than you think but it makes life so much easier.
Forget having to bring the cake you baked yourself. Forget having to pick up the cake and find a way to get it to the right destination still in one piece.
There's nothing more disappointing than a delicious cake that looks like a train wreck when you take it out of the box or cake tin. That's the trouble of trying to do it all yourself. It's just an added pressure that you don't need.
It's better to take the hassle and headache out of the birthday equation and have it delivered.
You can do the whole cake organising with a few clicks of the mouse if you know the right place.
The best place for birthday cakes delivery in Melbourne is yours
There's one place where you can choose from an amazing array of birthday cakes.
You can find everything from a delectable lemon meringue or cookies & cream cake to a fancy raspberry & white chocolate decadence.
Try the mouth-watering Malteser cake, a delectable Bugsy's carrot cake or you can get the best baked cheesecakes you'll ever taste – they're all here AND all ready to head your way.
They're not just delicious, they're Alpen Delicious.
Getting A Delicious Cake Now
You want to know that the cake you buy is going to deliver the great taste you're after.
It makes all the fuss of having a birthday celebration worthwhile. That's why you always know that you can get a seriously delicious cake from Alpen Delicious.
The yummiest, scrummiest birthday cakes delivery in Melbourne can be on its way to you.
Become an Alpen Delicious VIP and get free delivery across Melbourne and a free Birthday plaque! Just pop in your details, your birthday and you're away. That's enough to make anyone's special day all the more special.
Check out the taste sensation headquarters today at Alpen Delicious.